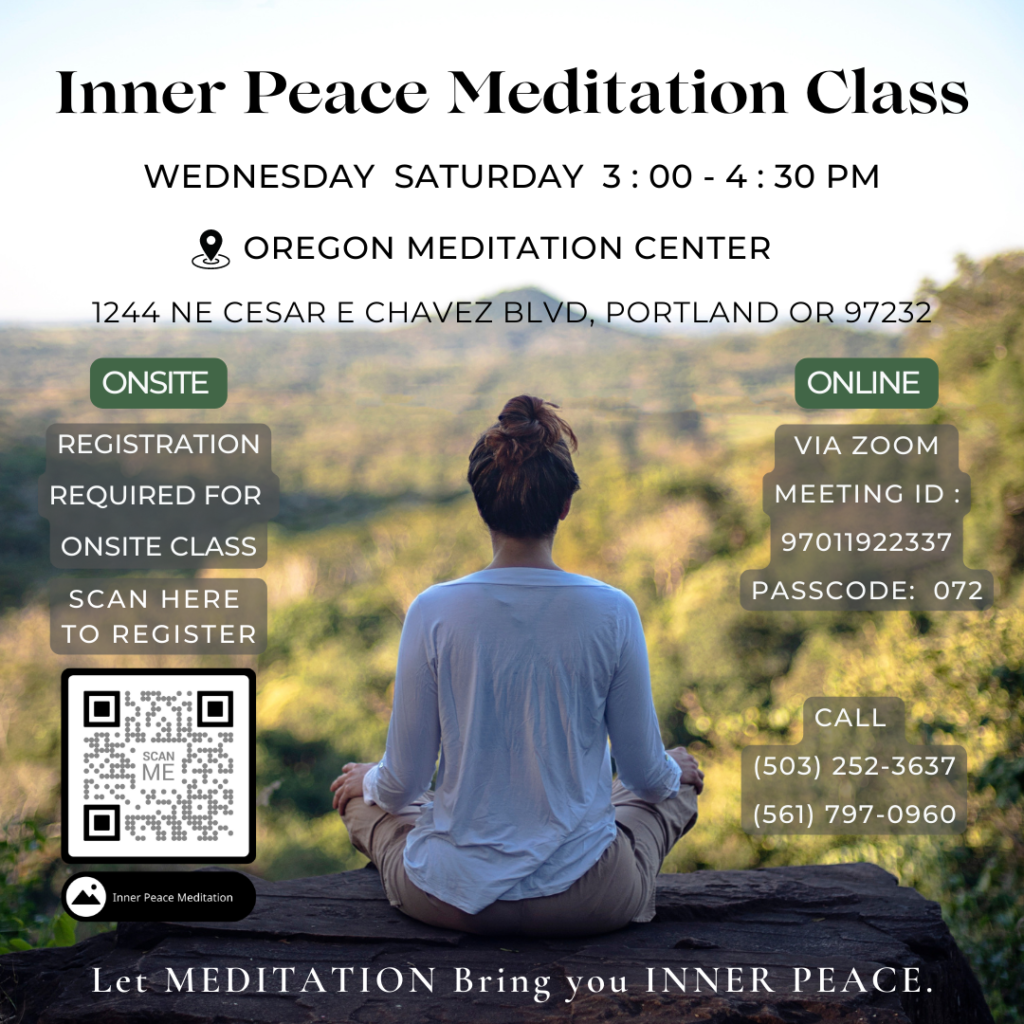 Inner Peace Meditation Class
Through guided meditation, you will gain methods to rest your mind, find inner peace and true happiness within yourself. All levels are welcome.
Wednesday (3:00 – 4:30 PM)
Saturday (3:00 – 4:30 PM)
We have both online and onsite classes at the same date and time.
Online Class:
Held by Monk Victor
Via ZOOM app
Meeting ID: 97011922337
Passcode: 072
or simply click the link: https://rb.gy/nwqsj
Onsite Class:
Held by Lisa
Location: Oregon Meditation Center
1244 NE Cesar E Chavez Blvd, Portland OR 97232
Registration Required for the Onsite Class
Click to register:
https://bit.ly/3V6r5CY
No charge
Accept donations
For more information:
Click: https://bit.ly/3H78hxy
Call 503-252-3637, 561-797-0960
Mon-Sat 9 AM-5 PM